WINES OF THE MONTH
To find our Wines of the Month we taste a lot of different types of wine – such hard work! But we try every color and every grape to find the best of what's cool, fresh, and new for our Denver wine lovers. Fairfax Wine & Spirits WOTM (as the cool kid's would say) features some of the best deals in Denver. Special pricing for Friends & Family members too! Take advantage of our Friends and Family pricing and walk out with a mixed case of all your favorites for 15-20% off.
"The connoisseur does not drink wine, but tastes its secrets." – Salvador Dali
These 12 Wines of the Month — a grouping that consists of 8 fewer than a score but still has two full half-dozens — all have nifty fonts on their labels, including a script font with lovely curlicues, a heavy metal-looking font that has ô, and a typewriter font that looks like the font Abby was analyzing in NCIS. (Also, the Wine Label of the Month award goes to Los Conejos Malditos — check them all out HERE.)
Behind these fonts and labels are 12 spectacular wines that we have sought out for quality, variety, and value. These are some of the best wines you've never heard of.
FIRST FRIDAY TASTE TASTINGS
Wine Tastings are Back, Baby!
After an excessive amount of ado, we are thrilled to announce our First Friday Tasting Series. Starting this Friday, February 3rd, join our incredibly fun and incredibly knowledgeable staff as we pour whites, reds, rosés, bubbles, whatever else we can get our hands on, from the U.S. and from around the world — basically, the best wines you've never heard of.
Going forward, on every First Friday of every month, we will be pouring for you all from 3:00 P.M. until 6:00 P.M. And that's Mountain Time…those Pacific, Central, and Eastern timers can pour their own wine.
We are PUMPED to see all of your smiling, wine-loving faces!
NOTE: You must be 21 to purchase and to pick up wine — please have your ID ready when you arrive.
If you are not receiving this newsletter click HERE to join and receive our Wine of the Month newsletter every month.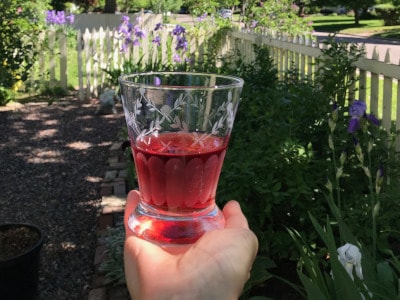 JOIN FRIENDS & FAMILY
Be in the know at Fairfax Wine & Spirits! When are the free tastings? How about special pricing, cool events? Other Denver liquor stores try to thrill you, but they aren't as fun as Fairfax Wine & Spirits. Come on, dive in, join now and receive a coupon for $10 off your next purchase of $50 (or more) that will be good for 2 weeks!
THE BEST WINES YOU'VE NEVER HEARD OF